2 minggu selepas trip ke Bandung, saya "berjalan " lagi. Kali ini saya terbang ke Miri for 3D2N trip with my Partner in Crime.
The main purpose for this trip is to exploring the Niah Cave .
Perjalanan dengan Airasia dari KLIA Terminal 2 ke Miri Airport mengambil masa lebih kurang 30 minit. After done with Immigration thing, we took a taxi to Park Hotel which I booked a room for 2 nights a week earlier. But when we get there, the lady at the Reception counter informed us that no room is available until 2.30pm. Aiyo, punya teruk! Standard hotel punya check out time is 12.00 noon bah, lewat-lewat pun 1.00pm, kenapa bilik hanya available jam 2.30pm?
Anyway, malas mau argue and since I haven't made any payments, my friend and I decide to look for another hotel. About 30-40 minutes later we checked in into the Palace Inn Miri.
Explored the Niah Cave.
We did explored the Niah cave on our first day! It was a great changed on our trip's Itinerary. Plan asal, akan ke Gua Niah pada hari kedua. Perjalanan dari Bandar Miri ke Taman Negara Niah adalah lebih kurang 1 jam dan 40 minit dengan Teksi. Kosnya pula ialah RM 200.00 pergi dan balik.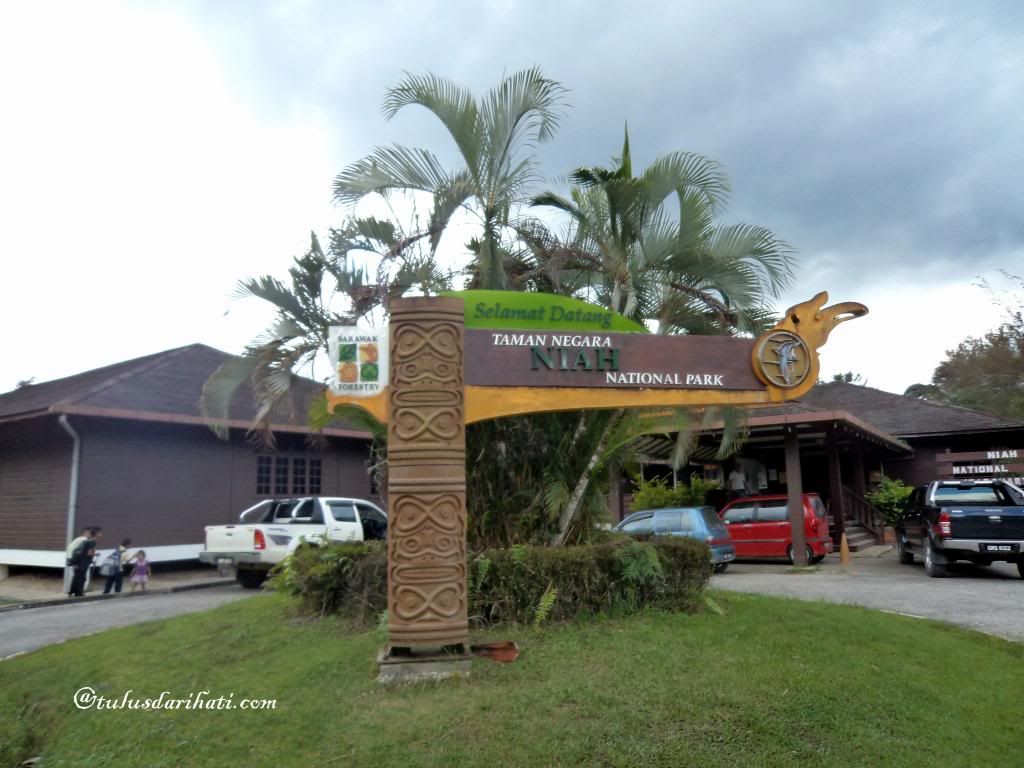 Signboard at Taman Negara Niah Office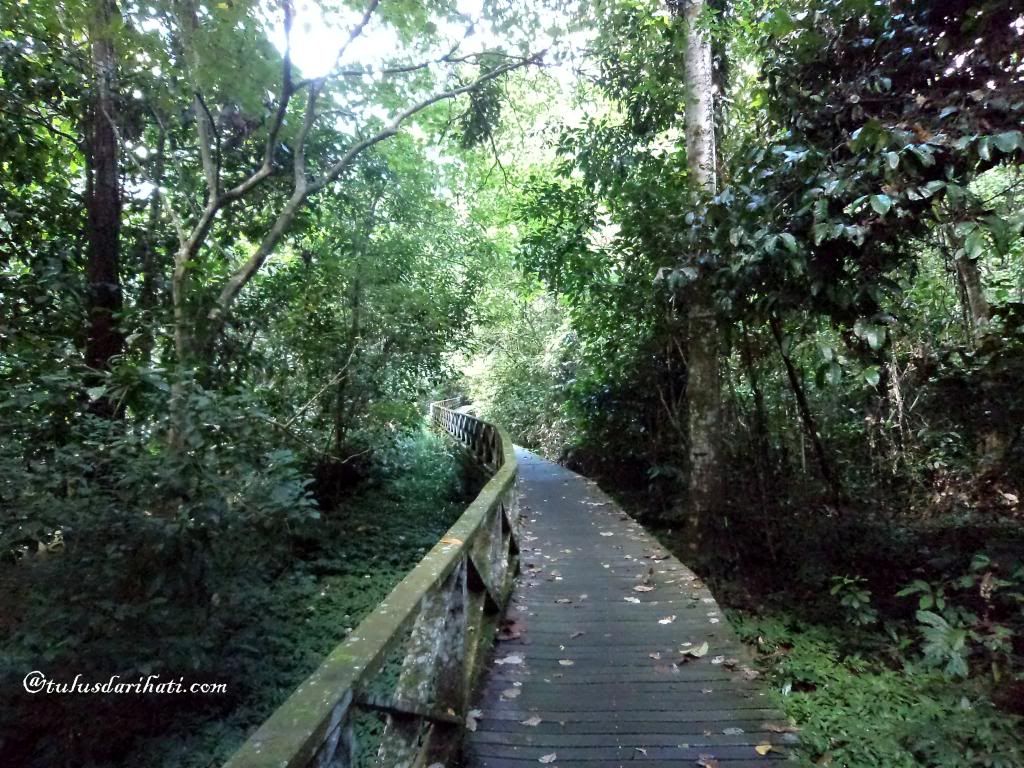 Need to walks through this trail for about 45 minutes – 1 hour in order to get into the cave.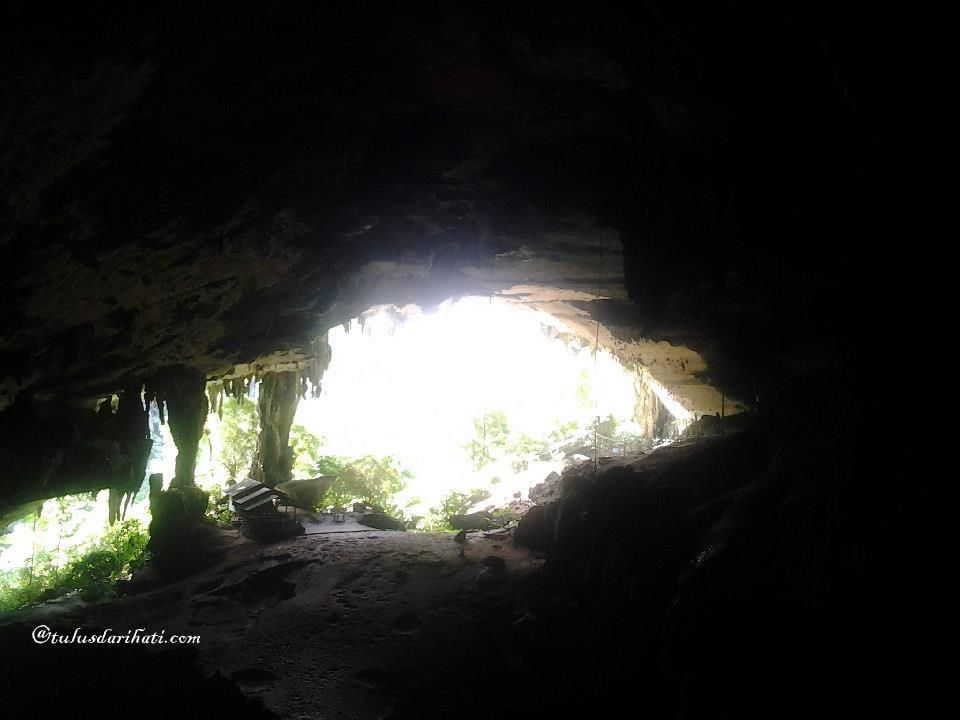 The cave was amazing, yes! but I was scared most of the time. Biasalah penakut! Macam rasa ada hantu ni. Hehehe. I took many pictures inside the cave using my Samsung Tab actually but I still have not uploaded them into my Picasa. Some pictures that I posted here are the same as I posted on my FB.
Tamu in Miri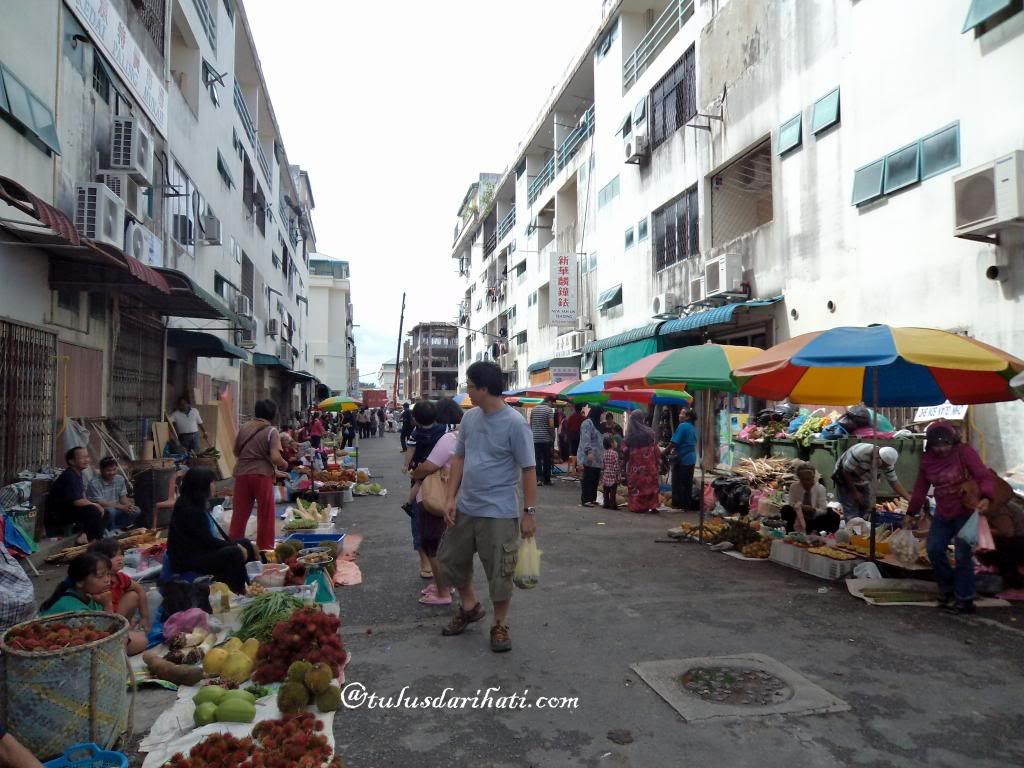 Tamu at Miri town and fruits are everywhere especially durian!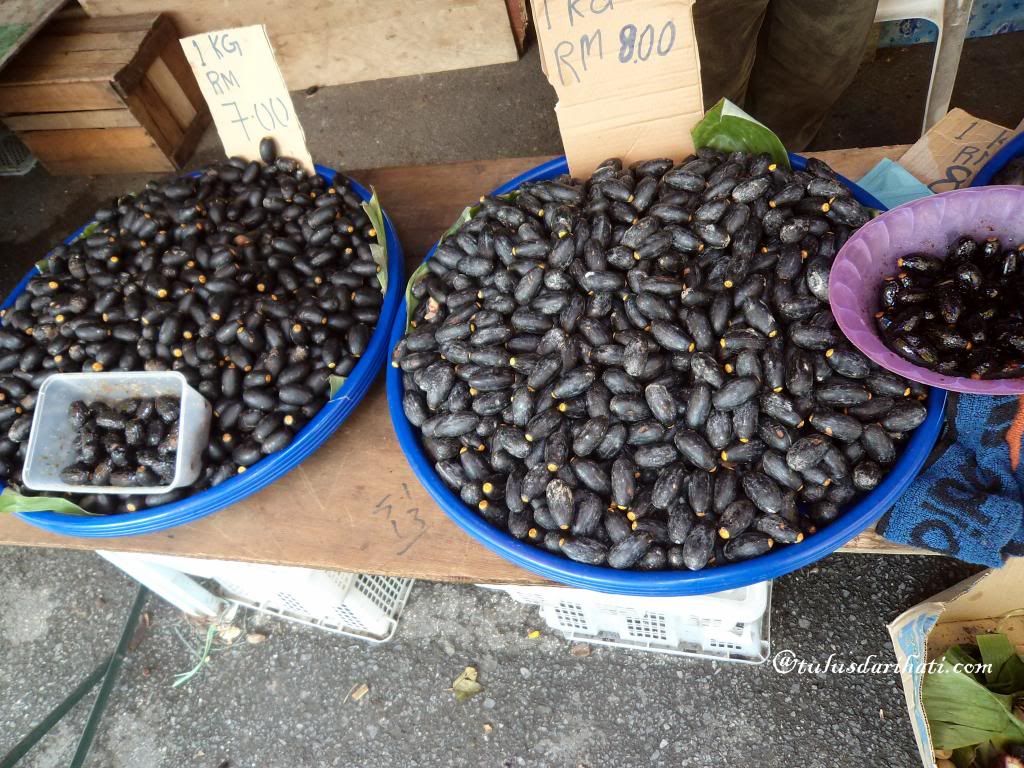 I pretends hard to look as local as possible but failed when I saw this fruits – Dabai. Nampak dan merasa buah ini pertama kali di Miri. Terus keluar itu jakun oh.
.
I enjoyed the trip as much i enjoyed my partner throughout the trip.
Little tips: Those who want to visit Miri and plan to exploring Niah Cave, don't forget to bring flash light, a hat and the most important is drinking water. You can rent flash light at the Taman Negara Niah office for RM5.00 (if i am not mistaken). Drinking water also available at the Taman's Canteen but for sure the price must be more expensive than usual. As for us, we bought flash light, hats and drinking water at Miri town before the journey.
Our cost to the Niah Cave by Taxi + drinking water + entrance ticket fee (for to person) – RM200.00 + RM5.00 + RM20.00 = RM225 which is I found out a bit expensive later. Why? because you can get a tour package to Niah Cave for 2 person for only RM180 (including transportation, simple lunch, drinking water, guide and entrance ticket fee) and the package brochures are being placed at the Palace Inn front office counter. Too bad that I only noticed the brochures during checked out time.
If you still looking for the best price, maybe you can find more informations at Miri Tourism Centre.
Kota Marudu Featured Blogs